Epic Decal creates amazing interiors
Design. Cut. Install.
Interior graphics is a snap with Epic Decal.
Our Work
Interior Decals
Showroom, retail space, or corporate workplace, we take interiors seriously from concept to installation. Way-finding graphics, interior signage, logo walls and more, we can help transform your space from generic to unique. Interior designers, consider us a resource to help take your designs from your Mac to installation.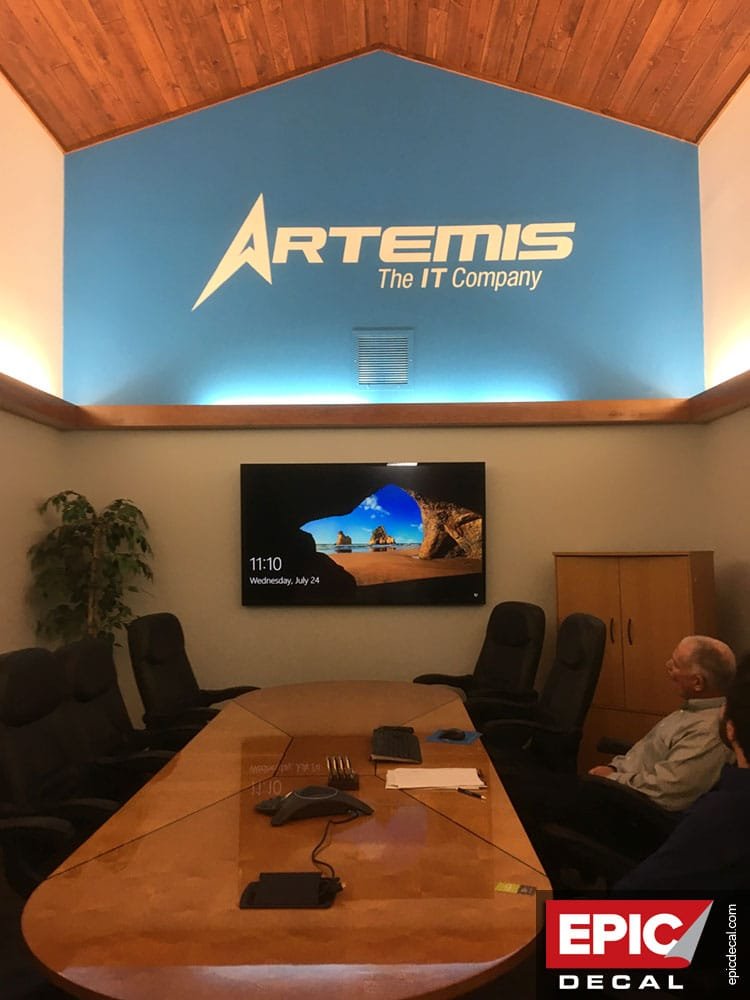 Corporate Branding
From your entrance and reception to the boardroom or showroom, make your interiors Epic! Interior solutions range from cut vinyl to computer designed and cut stencils. From simply taking your logo and providing finished multi-color decals to large installs, we've got you covered.
Custom Design
Artful, professional design, we have a history in fine arts and commercial graphics. In-house, we have serious design skills and expertise in cut vinyl. With our equipment we can create stencils with precision, to paint on walls with more texture than decals can allow. And for other needs, we can outsource printed decals, wall sized mural, floor decals and more. Contact us and we'll quickly help you find the best products to meet your vision.
Meticulous Installation
We are obsessive when it comes to installation. For customers in our service area, we're available. And if your project is serious, we can meet your needs.
Contact us today and transform your Interiors with Epic Decal.